Rocksolid is a Christ centered fellowshipping of youth in the Los Angeles area.
Our goal at Rock Solid is to:
-Build a community of youth that value outreach and evangelism.
-Facilitate friendships that grow and sharpen each other as iron sharpens iron.
-Emphasize the importance of personally growing daily in the word of God.
-Teach teens how to navigate the waters of mainstream culture while staying grounded in Jesus.
-Cultivate an ever deepening relationship with Jesus.
Ministries, Mini Golf, Outreach, Laser Tag, Go Karting, Movie Nights, Worship nights, Bowling, Ice Skating, Beach Bonfires, Summer Camp, Hikes, Winter Retreat, Paintball, Pool Parties, Celebrity Guest Nights, Escape Rooms, Game Nights, Arcades, Youth Rallies, AND SO MUCH MORE!
See whats coming up this week!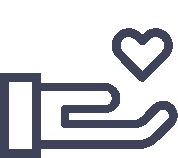 "Whoever is generous to the poor lends to the lord, and he will repay him for his deed."